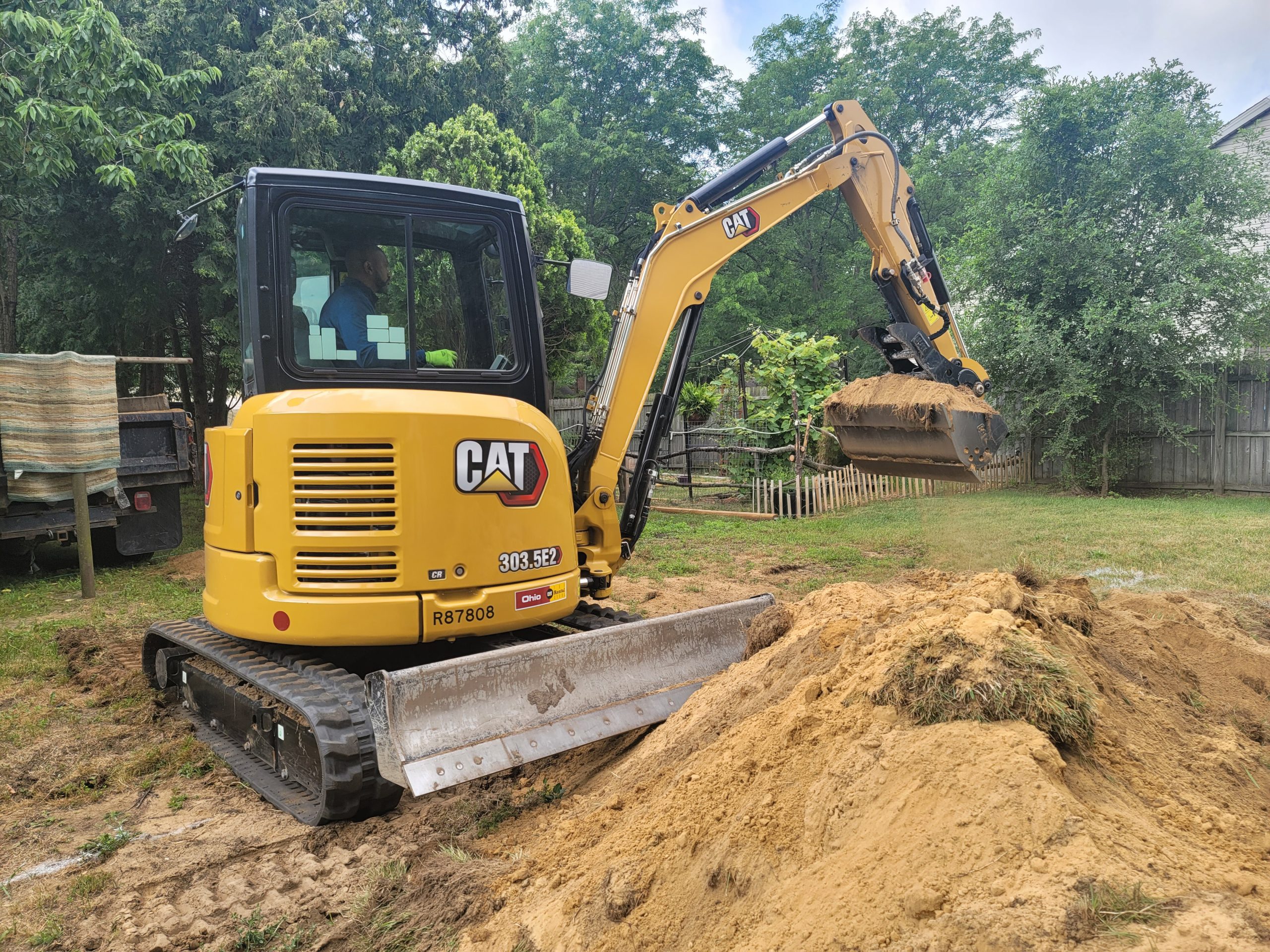 EXCAVATION CONTRACTORS IN TOLEDO
Excavation is an essential first step for many renovation projects, and by contacting 3rd Terrain Ltd. you can get things started on the right foot.
If you don't know what you're doing, haphazardly digging up patches of your property can cause serious damage. Excavation work is much more complicated than digging a hole where you need one; why risk severing a water main or otherwise damaging your property, when getting a pro to handle it is as simple as giving 3rd Terrain Ltd. a call?
HONEST, STRAIGHT FORWARD EXCAVATION WORK IN TOLEDO
We are always sure to provide our clients with a quote before our shovels touch the ground, so you can be certain you're getting the most competitive price in Toledo. Our clients often remark on how much they appreciate our straight forward, no-nonsense approach to excavation. We remove all the financial guesswork, allowing you to focus on how beautiful your property will be, rather than how much it will cost you.
3rd Terrain Ltd. is skilled in all areas of excavation, and with up to date machinery and a highly-experienced staff, we are able to work on projects of all sizes. When our workers are finished, we make sure to leave the area in an orderly state, so you can move immediately to the next phase of your project, rather than wasting time and money cleaning up the mess left on your property.
EXCAVATION SERVICES
Let's say you want to turn an unused area of your lawn into a garden, but the number of rocks in the soil just doesn't allow for it. 3rd Terrain Ltd.'s well-trained staff are able to boost your soil quality by careful excavation work, giving you the chance to grow the garden of your dreams. Adding a garden can have a huge impact on the value of your property, so contact us to get the ball rolling!
Perhaps you are thinking of residential or commercial building. Whether it's the footings and foundation. Maybe you need a trench dug and some drainage work. All you need to do is show us the blueprints for the project. Our staff will organize permits and inspect the site. The team at 3rd Terrain Ltd. can also excavate for site preparation.
CONTACT 3RD TERRAIN LTD. TO GET DIGGING TODAY!
Other companies may get the job done, but there's a big difference between doing a job and exceeding client expectations, which is 3rd Terrain Ltd's forte. Contact 3rd Terrain Ltd. today, and let us be the first to break ground on your exciting new project!
EXCAVATION
Driveways come in all shapes, sizes, and materials, and when you're looking to construct or expand on one, it's a good idea to work with a company who understands everything about them. At 3rd Terrain Ltd., our dedicated and experienced team has been working with excavation, particularly driveways, for many years. We believe in acting as full-service excavating contractors, which means from demolition to excavation to dirt hauling, we're there every step of the way. We'll even help advise when it comes to design! It's important to everyone on the 3rd Terrain Ltd. team to know their industry, and when it comes to driveways, we know them like the back of our hand!
CONCRETE
Poured concrete driveways need the work of grading contractors like ourselves to ensure a smooth, level pour. We'll make surfaces level, and ensure that driveway slopes are angled properly.
ASPHALT
Excavating and grading for optimal drainage is important when it comes to asphalt. And especially in cases where an old driveway needs to be removed first, 3rd Terrain Ltd. is the best choice for the job.
PAVERS
Pavers need to be installed at just the right height, on ground that is just the right firmness. We'll make sure your base is solid and long-lasting.
EARTHMOVING CONTRACTORS
Whether you're installing a new driveway or upgrading an existing driveway, there's going to be dirt and debris that needs to be removed. At 3rd Terrain Ltd., we're equipped to get rid of all that junk so that you don't have to hire a separate company or try to manage it on your own! Call us Today!