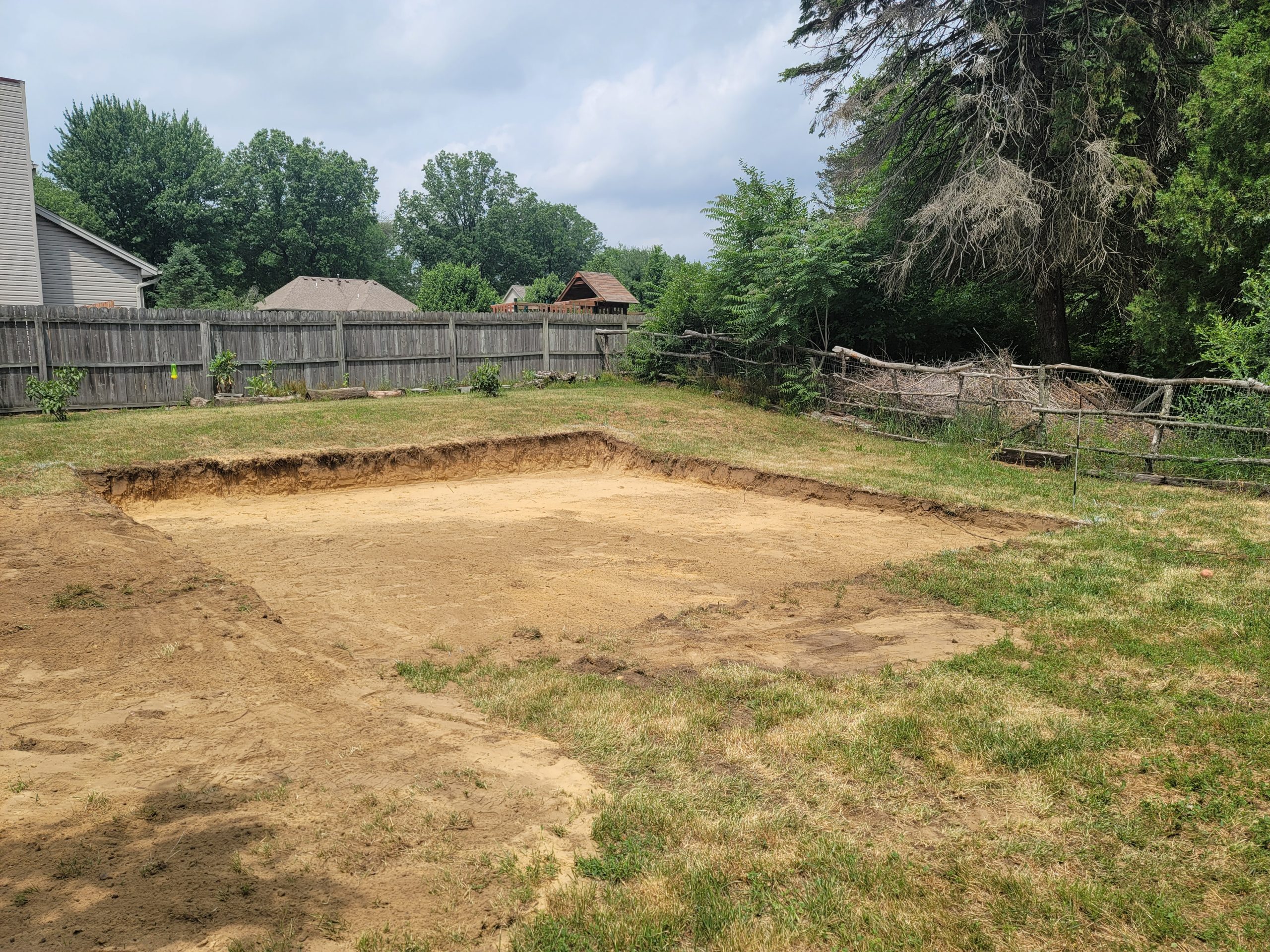 SWIMMING POOL EXCAVATION
Are you a homeowner looking to add some fun to your summer, or a business owner looking for a way to increase business and satisfy your clients? Your decision to pursue pool construction is one that we can get behind. But before you can start enjoying your new pool, you'll have to find the right excavating contractors to get digging! At 3rd Terrain Ltd., we've been in the local industry for years, constructing attractive and functional pools for home and business owners alike. To us, pool digging isn't just about digging a hole. It's a big digging properly, safely, and creatively, to get our clients the best results.
RESIDENTIAL POOL CONSTRUCTION
When you're overseeing the construction of your own pool, you're going to be dealing with a lot of moving parts. That's why at 3rd Terrain Ltd., we do all we can to make this simple. As a full-service excavation company, we can assist with design, carry out excavation, and clean up after ourselves. We'll never leave you in the lurch with a massive pile of dirt and debris to deal with! In our years of work, we've become acquainted with many other contractors in the industry and can work well with others involved in the project.
COMMERCIAL POOL CONSTRUCTION
Time is of the essence when it comes to commercial pool excavation. As experienced swimming pool contractors, we know how to work to a deadline, and can accomplish any size job to the highest standards, within a set amount of time. If you require large-scale design assistance we're up to the task and are armed with industry knowledge to ensure a successful dig.
DETAILED DIGGING
The prime reason to hire professional excavating companies is so that they can effectively deal with problems as they arise. The dirt on your dig site is not going to just be made up of dirt. There is the potential for rocks as well as groundwater during every excavation, and at 3rd Terrain Ltd., we have the equipment to both monitor for these problems ahead of time, and deal with them when they appear.
POOL CONSTRUCTION COST
While the cost of your new pool is very dependent on the size and details, at 3rd Terrain Ltd. we always do our best to provide accurate quotes with no hidden fees, as well as competitive rates. While some businesses require a pool in their budget such as many gyms and community centers, those that are on the fence as well as homeowners who are uncertain, can be sure that when it comes to excavation rates, ours cannot be beat.
POOL EXCAVATION PROFESSIONALS
With years of education and experience behind us, the team at 3rd Terrain Ltd. is your go-to for swimming pool excavation. Offering expertise, as well as time and cost effectiveness, you can't go wrong when you employ our licensed and bonded excavation contractors. Offering free estimates for residential and commercial services, we can visit your home or build site today and let you know what your costs are going to look like, all at no obligation to you! Just give us a call!
POOL FILLING SERVICES
Swimming pools aren't for everyone. Whether you're a homeowner who wants to build an addition and maybe an outdoor kitchen but don't have the room, or you're a residential/commercial property owner who has different ideas for the development, we can help you get started. When you hire 3rd Terrain Ltd. to do the job of filling in a pool, we'll provide you with competitive rates, and high-quality service. Licensed and bonded with years of experience with excavation, we can deal with any variety of pool, removing it completely and then getting rid of excess debris so that you don't have to hire a separate company for hauling. Call us today to discuss your swimming pool removal.
THE PROFESSIONAL ADVANTAGE
While most pool owners would never dream of filling in a swimming pool on their own, there are still those out there who'd love to give it a shot. But, there's a lot more to filling in a pool with dirt than demolition and excavation. We'll obtain all required permits, pump the water out of the pool and clean residue, then proceed to safely remove liners and other accessories. Moving on, we'll break up framing and concrete. All debris removed will be hauled away, and we'll fill the space with quality earth to start your landscaping out right.
REMOVE ANY POOL SUCCESSFULLY
No matter what type of inground pool we're dealing with, we can remove it properly and leave you with the blank canvas you're looking for.
– Concrete
– Fiberglass
– Vinyl
Filling in an inground pool requires the right equipment and experience, and at 3rd Terrain Ltd., we've got both.
ON TIME AND AFFORDABLE
At 3rd Terrain Ltd., we offer the most competitive rates out there when it comes to swimming pool demolition costs. We understand that no one wants to spend their whole budget on demolition, so we make it so that you don't have to. Deadlines are important to us as well. Whether this is a residential or commercial project, we'll complete every project quickly, but without cutting any corners so that we can all meet our deadlines and you can move on to the next stage of your landscaping plans.
FREE ESTIMATES
Another great benefit of working with our dedicated team is free on-site estimates at no obligation to you! Just give us a call and set up an appointment. We'll come by your home or build site within a week to give you an idea of how much the pool removal will cost.
WE CAN'T WAIT TO HEAR FROM YOU!
Ready to get rid of that pool? Experienced working with property owners and large commercial companies, we can take on any size of job and will work closely with you to achieve your goals. Whether your pool is older concrete or newer vinyl or fiberglass, we'll get rid of it quickly, at your convenience. So, what are you waiting for? Get in touch with us today by phone or e-mail and we'll plan out the next step of the process.